Here's How A Content Calendar Can Save You Time and Sanity
We've all been there, scrolling through social media and there it is... yet again another business owner sharing a photo of their cat. (Not another cat photo!) Don't be like that person. Here's how a content calendar can (and will) save you hours of time.
Social media marketing can be pretty darn overwhelming when you have absolutely no idea what to share when to share and to whom. Don't worry, you aren't alone; I see this regularly with new clients. Many businesses tend to go the route of "promotion, promotion, promotion," with a ton of call to actions (CTA). Let's be real, no one wants to follow a social media account that only talks about themselves. Remember, social media is about engaging with your customers, hence the name social. Give them value by providing them with content they'll actually want to read and see.
Of course, promotion is part of it... but it's only a small part. Think of it as the 80/20 rule: You just want about 20% of your social media marketing to be promotion. The rest is all about your followers. Think about what it is that your audience might want to see. Like with the 4- and 7-P's of Marketing, promotion is only one piece of the pie, not the entire thing. The same goes for social media marketing.
So, what exactly do you post?
It depends. This will vary depending on the message, your audience, and the different forms of content to post on each social media platform, after all, they're all very different.
Quotes
Quotes do exceptionally well and are very "shareable" content. Depending on the platform you are sharing, these quotes can either be a text version or a branded image version.
Videos
Facebook and Instagram are great platforms for video. Facebook especially is an excellent place for videos since they embed right into your Facebook posts and begin to play while people are scrolling through their news feed. You can also add a video to your main header on Facebook pages. There are other platforms also support video, but other than YouTube, Facebook is my favorite platform for it.
Create a vlog, behind the scenes of your business, a home tour, a tutorial, or anything else that your followers would enjoy seeing in a video from you and your brand. Videos give your brand personality. With any business, especially an online business, people don't typically get to see the uncurated you or the BTS of your business. Incorporating video into your social media marketing strategy is a great way to show off your voice, be relatable, and give your brand life.
Branded Visuals & Graphics
There are many different types of visuals and graphics that you can share on social media. If it's a graphic that you are creating yourself, make sure to leave your watermark on the graphic, and make sure that it fits with the look and feel of your brand.
Curated Content
Curated content will always take up the majority of your social media content. This can be in the form a blog post, images, articles, etc. Share content from other bloggers, experts, and reputable sources. Content doesn't always have to be from you. Sharing is caring, and you're building value to your followers. Remember our 80/20 rule? Think of this as community building for your tribe.
Current Events
Current events is great to create engagement. Whether it's an upcoming holiday, a local or national tragedy, something happening in you community, or a random 'National-[fill in the blank] Day' take a break from your strategy and pay attention to current events.
Products & Services
Launching a new product or service? This is a great time to let your social media followers and customers know. This perfect for pinning and highlighting! Pin it to the top of your profile(s) so that every single person visiting your page can see it.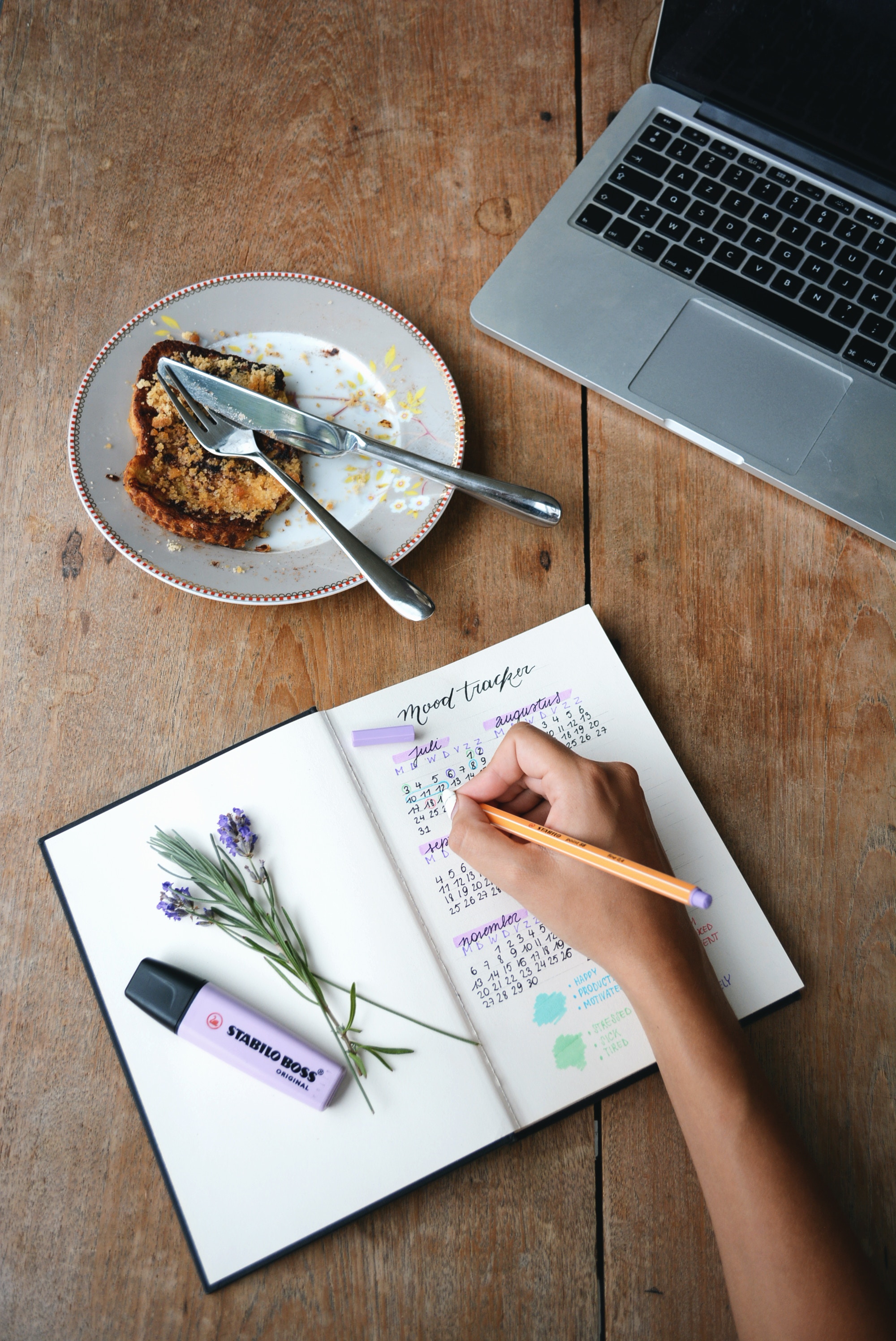 So, now that we've gotten what to post out of the way, now it's time to create a content calendar. Having a social media content calendar is critical.
We've all been there, scrolling through social media and there it is... yet again another business owner sharing yet again another photo of their cat. (Not another cat photo!) I bet you that this person does not have a content calendar, and is using this "filler photo" because they know they had to stay consistent on social but didn't know what to post. There are two things with this: 1. separating your business from your personal presence, and 2. having a content calendar.
I see this ALL THE TIME! Small business owners oversharing too much for their own personal life and intertwining it with their business presence. Sorry to break it to you, your customers and social following don't want to see your cat!
When you start a business, keep it separate and create a designated account for it. It's ok to promote your business and talk about with on your personal account, but keep that separate. Your business is a brand, even from day 1 and it deserves to shine on its own.
Next to content to post, a social media content calendar can help you determine and outline exactly what you want to post, when, and what your CTA or goals will be. This should include all of the social media messages you'll use to promote your content, organized by date and time. Social media engagement can't be planned in advance, but social media promotion can be, which is where this calendar comes in handy.
A big dilemma that I hear from freelancers and solo entrepreneurs is that they feel inauthentic, unintentional, and forced having to post on social media. But guess what, planning it out is, in fact, being authentic to your brand voice and messaging, and 110% intentional. You're planning out your content in the most deliberate manner -- putting thought and effort behind it. How much more intentional can that be, right?
Need help with creating a content calendar? I've designed 3 for you!